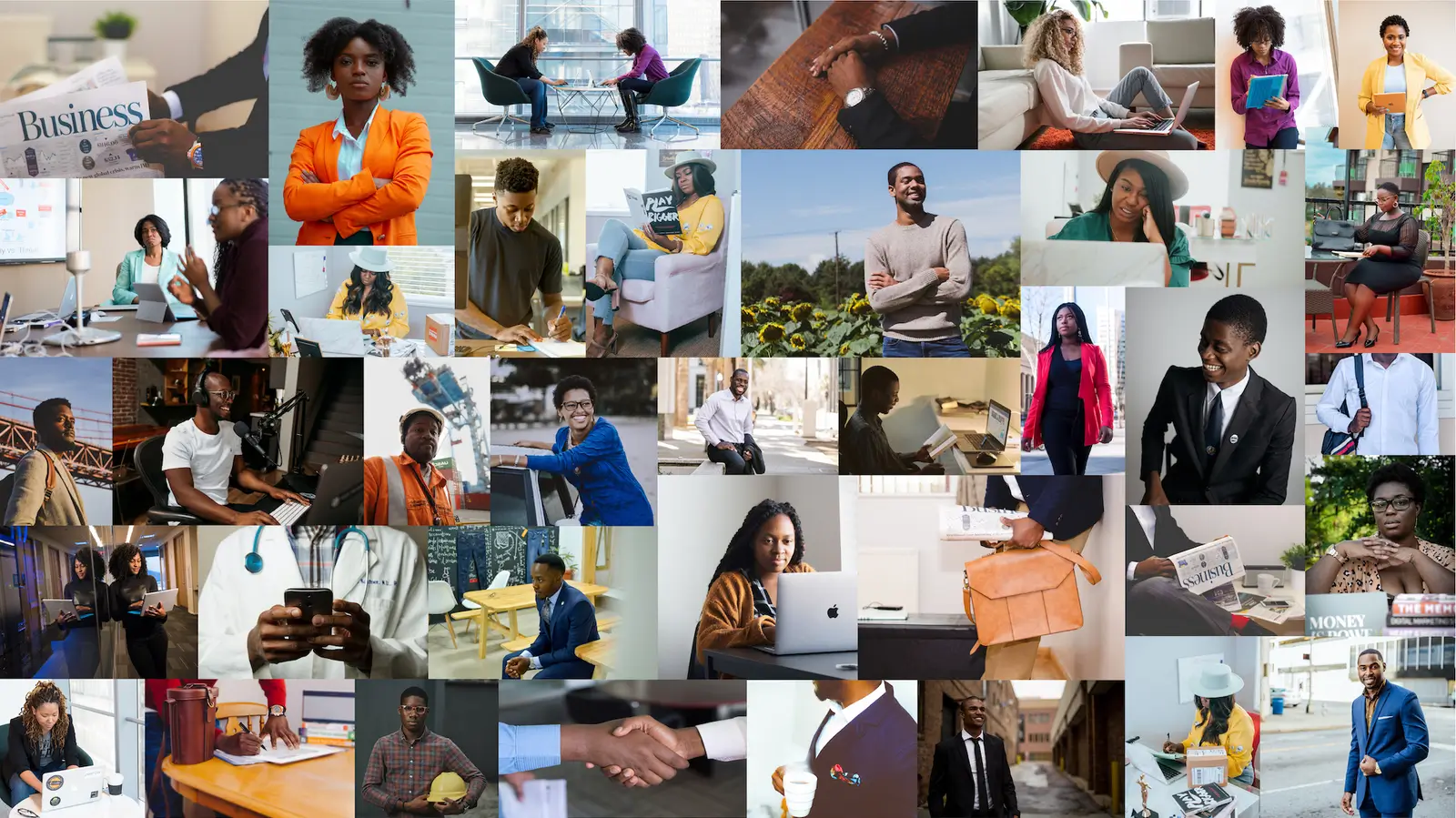 Make Every Friday, Black Friday®: Our economic empowerment movement and multi-platform awareness initiative – MAKE EVERY FRIDAY, BLACK FRIDAY!® – encourages all Americans interested in racial equity and economic justice to take action to close the wealth gap between Black Americans and other Americans.

~1 out of 7 Americans is Black. We challenge all Americans to empower Black-owned businesses and communities with their dollars at least 1 out of 7 days each week to support Economic Justice & Equity!

ETV Founder Interview With AACCNJ

About The Black Friday Movement

ETV Founder, Ayo Sanderson Wilson, speaks to AACCNJ about the importance of supporting Black-owned businesses through the ETV Economic Prosperity Initiatives.

Visit ETV's Village Black Pages® - our go-to resource to identify 1000s of Black-owned businesses to patronize as you respond to our Call to Action: Make Every Friday, Black Friday®!

ETV's Black Friday (BF) Challenge™ is a fun way to measure your impact while supporting our ETV mission to empower Black-owned Businesses! Click Here To Learn More!

Corporations and organizations can partner with ETV to accelerate its movement through the Black Friday Challenge and achieve their corporate diversity, equity, and inclusion goals!
Join The Village!
Enter your email address to join the ETV mailing list.